Photo: Kilkenny Arts Festival (Shakespeare's Globe Theatre Company (UK) – The Taming of the Shrew)
The south east is spoiled for choice with arts, comedy and music festivals. They include Éigse Carlow Arts Festival (June), the Kilkenny Arts Festival (August), the Wexford Festival Opera (October) and Wexford Festival Opera Fringe (October). Further information on events can be found at visitwexford.ie. Bunclody's location at the centre of the south east makes Millview House the ideal base from which to explore the region.
There is a fascinating array of historic sites open to the public, from numerous historic houses, castles and gardens, to visitor centres such as the 1798 Centre in Enniscorthy and the Irish National Heritage Park in Wexford, which explores 900 years of Irish history.
One of our favourite visitor attractions is Huntington Castle in nearby Clonegal (pictured below) which has a very interesting history, wonderful gardens and a tea-room and is available as a wedding venue.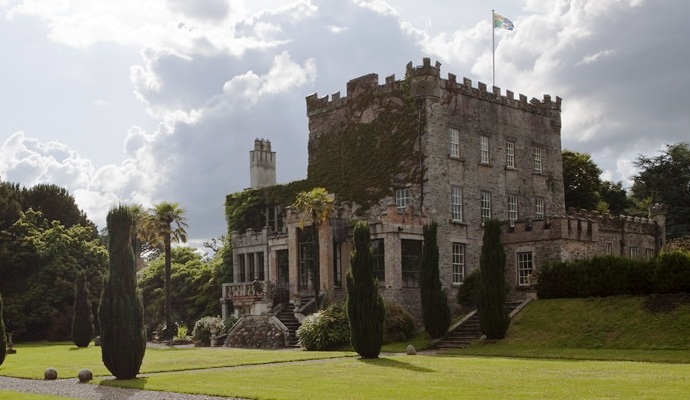 Photo: www.huntingtoncastle.com